Michael Jackson: The Official Exhibition Showcase
September 24, 2009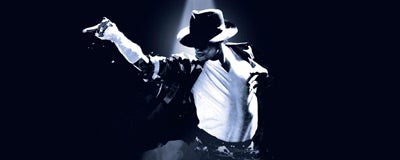 An Unforgettable Collection of Personal Belongings, Costumes, Videos, Photographs and More from His Private Estate
Be one of the very first in the world to visit this never seen before collection of Michael Jackson memorabilia. Michael Jackson: The Official Exhibition showcases some of the most personal and iconic memorabilia from The King of Pop's extraordinary life and his unparalleled career.
The exhibit will chronicle Michael's rise to fame with The Jackson 5, his record-breaking solo career as a global superstar, and end with the spectacular show he had planned for The O2 Arena before his untimely death. This extensive collection will be exhibited across nine different themed galleries and include more than 250 objects.
Opens October 28, 2009 in The Bubble at The 02
Get your Michael Jackson Exhibition Tickets Now!