Michael Jackson: The Official Exhibition a Londra
September 24, 2009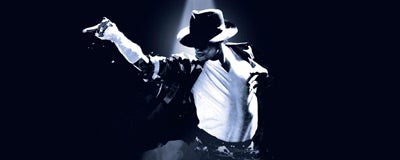 Un'imperdibile collezione di oggetti personali, costumi di scena, video, fotografie ed altro ancora direttamente dai suoi archivi privati
Si uno dei primi in tutto il mondo a visitare la mostra di memorabilia – mai visti prima – di Michael Jackson. Michael Jackson: The Official Exhibition mette in esposizione alcuni dei più personali e famosi memorabilia della straordinaria vita e della carriera senza paragoni del Re del Pop.
La mostra documenterà l'ascesa al successo di Michael con i The Jackson 5, la sua incredibile carriera da solista da star mondiale e finirà con lo spettacolare show che Michael aveva pianificato alla 02 Arena prima della sua morte prematura. Questa ampia collezione si estenderà in 9 diverse gallerie tematiche ed includerà più di 250 oggetti.
La mostra inizierà il 28 Ottobre al The Bubble presso l'02 Arena di Londra
Potete acquistare i biglietti per la mostra già a partire da ora!